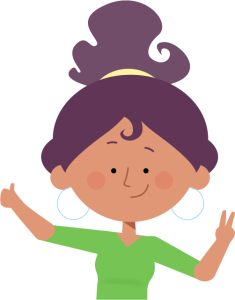 Solutions for Today's Economy!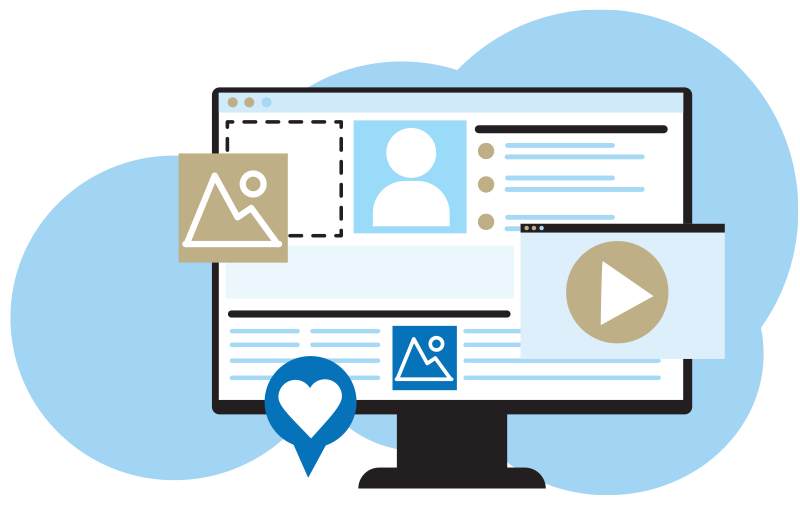 What is "Blocks"
What is WFG Blocks? WFG Blocks is a collection of services, in six categories, designed to help our agents create a strong foundation for their agency, while growing their business and staying compliant in our regulatory-heavy industry environment.
Why would I want it?
Are you looking to cut costs and save money? Want to use your personnel in the best way possible? Our services take the time and cost out of the real estate transaction, allowing you to shift fixed business costs to variable costs, and increase personnel efficiencies.
Where can I get more info?
Not sure where to start? Take our quick quiz to to find the right Blocks for you!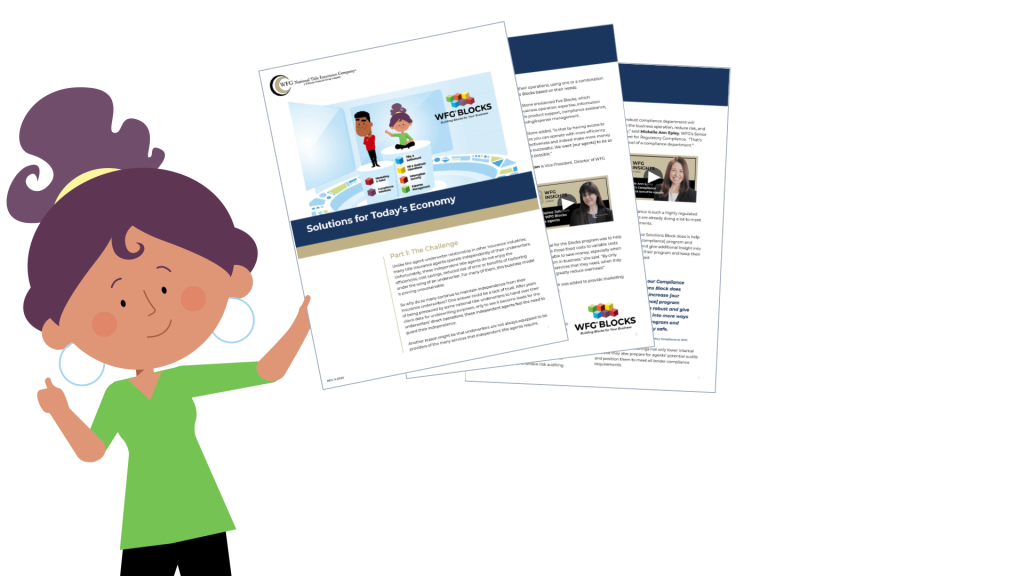 Get the secrets to creating a true alliance between title agencies and underwriters.
---
What people are saying
The WFG Blocks' service providers have been amazing to work with from the very beginning and have saved us lots of time and money. Their team is very responsive, professional and they understand what their customer needs.
Using WFG Blocks' Final Policy Typing service has helped us save time and money. This service allows me to be more efficient with my time and even use my current staff in a more productive manner. I can instead spend more time where I should, like at the closing table. We are able to stay current on our policy turnaround times and remit those policies timely.
The rental car discount through West Purchasing group offers a surprisingly significant discount! By simply logging in to the West Purchasing Group website, I can quickly navigate to the rental car site and make a reservation. I can even enter my loyalty number making the process seamless. Creating an account for West Purchasing is fast and easy. I have the site saved as a favorite so I can save money on my next rental.
What our Compliance Solutions Block does is help increase our title agents' compliance program and make it more robust and give additional insight into their program and keep their company safe.
As a small office, we spend the majority of our time on pre-closing and closing activities. Post-closing production of title insurance policies gets behind. However, since engaging WFG blocks just a few months ago, we have been able to stay current with policy productions—no more demanding emails from lenders. I just scan marked-up commitment schedules and the first pages of the recorded mortgages and deeds (if applicable), and in less than 24 hours, the policy jackets and schedules policies are in my inbox. I highly recommend this resource as economical and efficient.
I believe that what sets this program apart from anything offered outside of WFG is how comprehensive the solutions within these packages are.