WFG is one of only six truly national title underwriters and achieved that faster than any other title underwriter in history. Why? Because we're doing something different. We take a people-centered approach to a transaction-centered business. Your clients aren't just buying property; they're creating a home. We're here to make that process as simple, cost-effective and secure as possible.
81 Months
WFG carries 81 Months in claim reserves. (YTD 6.30.23)
1 out of 6
WFG is one of just six national title underwriters.
No Institutional Debt
WFG carries zero institutional debt.
Financial Stability Rating
WFG Earned an A' Prime Unsurpassed Rating from Demotech.
MOVING OUR MISSION FORWARD
Leadership you can count on
National reach with local service.
STATE OF THE COMPANY REPORT
Learn about where we've been and where we're going.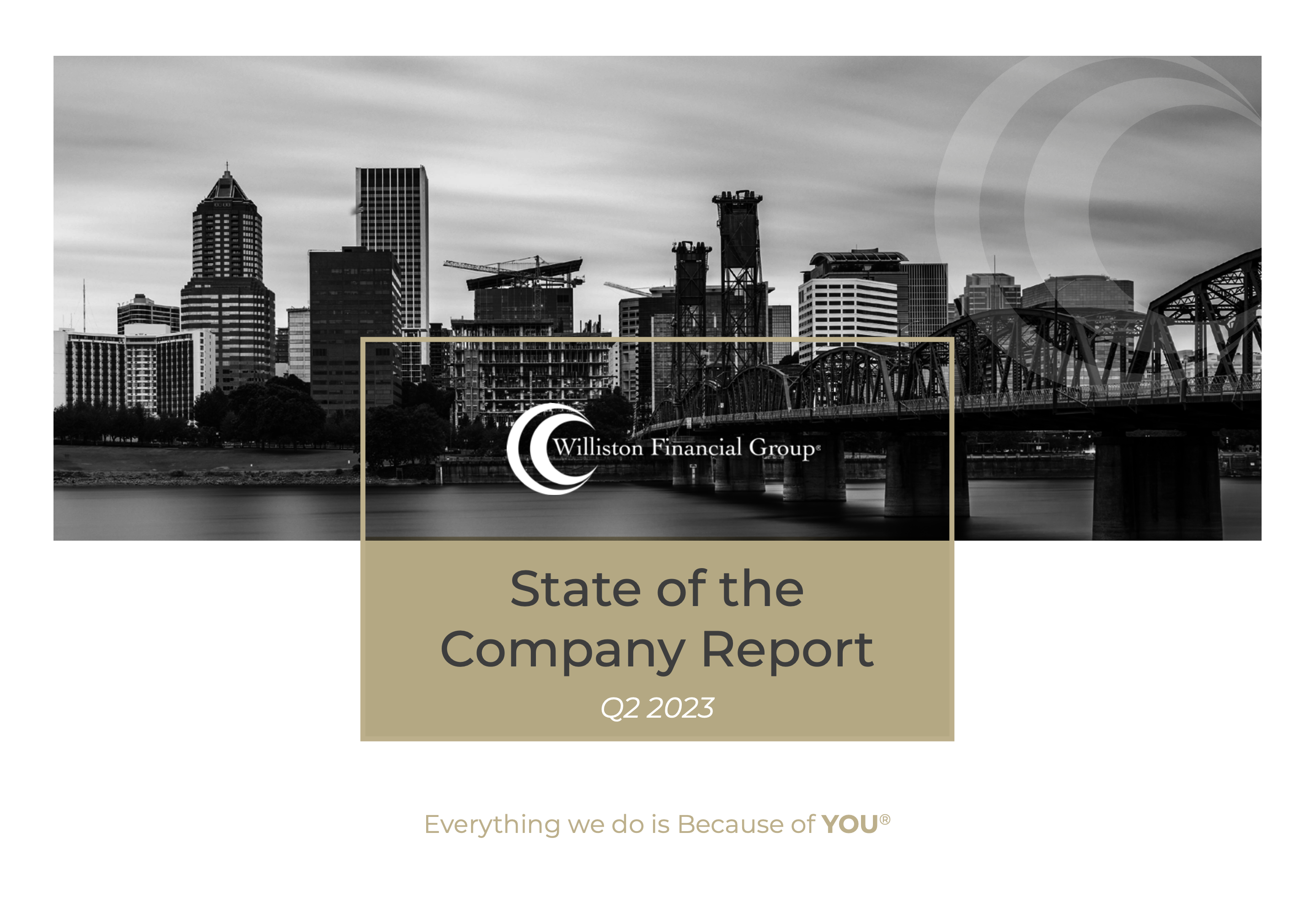 ALL ABOUT TITLE INSURANCE
Williston Financial Group (WFG) is a holding company that operates a national title insurer and multiple complementary operating companies. WFG began operation in 2010. Golden Gate Capital is its largest shareholder. WFG National Title Insurance Company is currently licensed and operating in 49 states and in the District of Columbia. WFG operates three business divisions: company – owned title operations (Direct operations), Agency Operations, and Enterprise Solutions.
WFG National Title Insurance Company has earned a Financial Stability Rating® A' (A Unsurpassed) from Demotech, Inc. Demotech describes this rating as follows: "Regardless of the severity of a general economic downturn or deterioration in the insurance cycle, insurers earning a Financial Stability Rating® of A' (A Prime) possess Unsurpassed financial stability related to maintaining surplus as regards policyholders at an acceptable level."
At WFG, we understand that clearly communicating relevant information about our operational structure, financial strength and regulatory compliance is the first step toward building trust with you. We believe that providing this level of transparency will lead to a spirit of collaboration, allowing us to work closely with you and your staff to give your customers an exceptional service experience. Ultimately, you should know that our success is dependent on being an integral part of your value proposition. We understand that we don't exist without you!