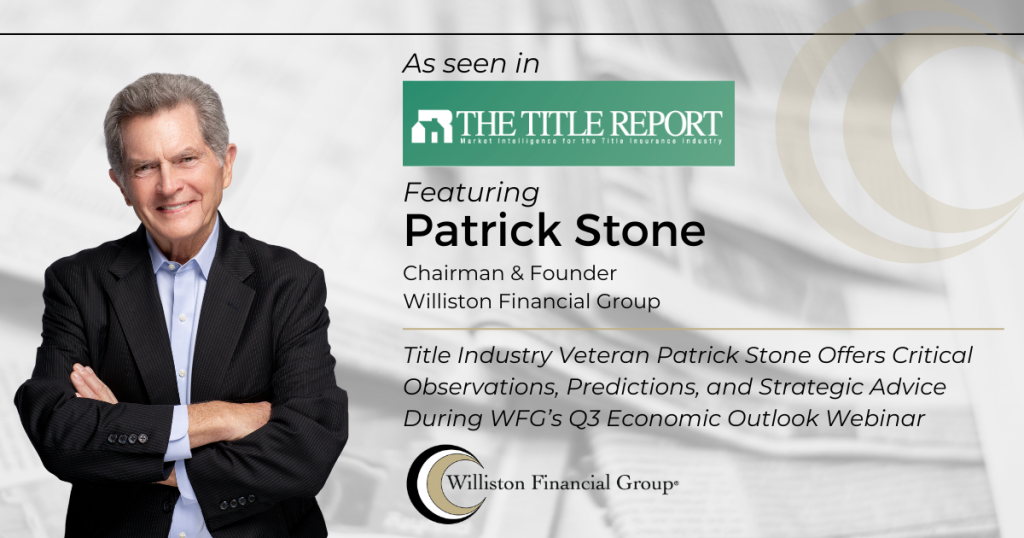 In the ever-evolving landscape of real estate and economic trends, staying informed is crucial. WFG's Quarterly Economic Outlook, launched in 2020, has fast become a go-to source for over 1,500 professionals in the realm of title insurance, settlement services, real estate, and mortgage lending. The recent Q3 2023 edition was an eye-opener, featuring WFG Founder and Chairman Patrick Stone, who, along with fellow presenter Bill Conerly, Ph.D., addressed pressing issues in a live Q&A session.
Participants got a chance to delve deep into an array of topics, including mortgage interest rates, trends in commercial real estate, the outlook for foreclosures, and Fannie Mae's stance on alternative title insurance products. Patrick Stone further shared his insights on thriving in this challenging market – a must-know for title agencies.
We've distilled the key observations and predictions from the webinar in this article. Catch up on these insights and be prepared for the market's challenges. Read the full post for an in-depth understanding of what's to come in the industry.