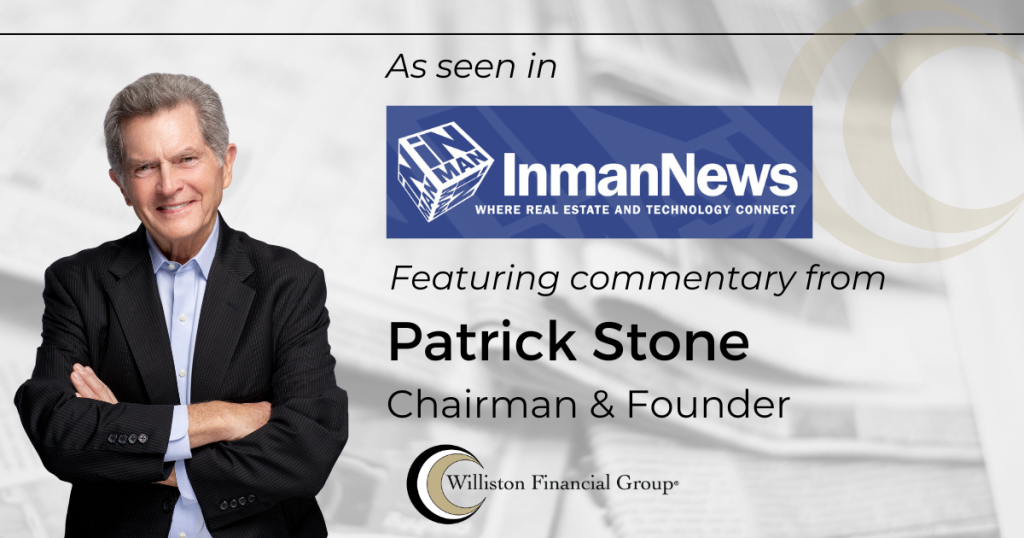 Trainer and coach Bernice Ross talks to chairman and founder of Williston Financial Group, Patrick Stone, about what's next for the economy, both in the short and long terms
In the ever-changing landscape of real estate and mortgage industries, understanding current trends and forecasts is critical. During a recent discussion with Trainer and Coach Bernice Ross, Patrick Stone, chairman and founder of title insurer Williston Financial Group, sheds light on critical factors impacting these sectors, including possible mortgage interest rate increases, home price fluctuations, and the role of inflation.
Stone, who is known for his accurate predictions, explains that the American movement has been slowing down for decades due to a heightened sense of uncertainty and affordability concerns. He provides insights into how supply and demand dynamics, influenced by various factors such as need, desire, affordability, and regional variances, dictate the housing market.
Stone believes the imbalance in supply is keeping real estate prices high despite current uncertainties. He also emphasizes the profound impact political debates and decisions, such as the threat of government shutdown or debt limit increase, have on mortgage interest rates and, in turn, on the entire real estate ecosystem.
For a detailed understanding of these insights and more, read the full article and watch the supporting video.