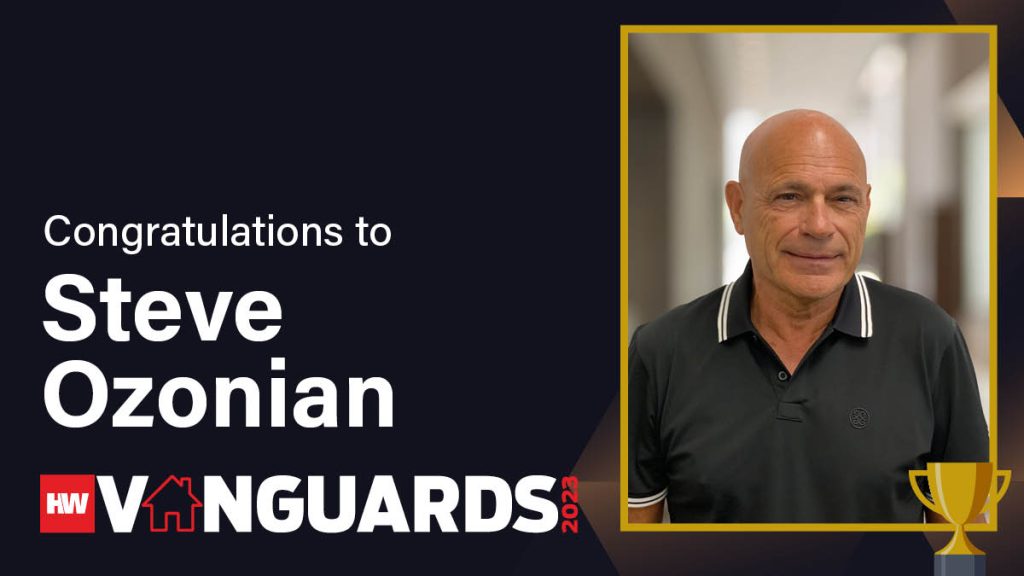 We are thrilled to announce that Williston Financial Group President and CEO Steve Ozonian has been chosen as one of the recipients of HousingWire's 2023 Vanguard Award. Currently in its ninth year, this prestigious award acknowledges the tireless commitment, innovative ideas, and unwavering dedication of industry leaders who are driving significant growth and positive change in the housing industry.
"The 2023 Vanguards are made up of the industry's most impressive and powerful leaders who are fueling the growth of their organizations and leaving an indelible mark on the industry," said HW Media Editor-in-Chief Sarah Wheeler. "These remarkable individuals underscore the pivotal role that visionary leadership plays in our ever-evolving housing ecosystem. These winners' achievements stand as a testament to the enduring significance of the Vanguards award which has become a career-changing accolade reserved only for the industry's top leaders."
HousingWire's 2023 Vanguards have led their respective organizations towards greatness while tackling challenges the housing economy has faced over the past 12 months. The 100 honorees were carefully selected by HousingWire's selection committee, chosen for their vital contributions to their companies and the dynamic way they are changing the industry.
"The Vanguards award spotlights exceptional c-suite leaders in the housing sector — individuals who continually drive innovation and adapt resiliently in the face of economic challenges," said Clayton Collins, CEO of HW Media. "This year's honorees have demonstrated a razor-sharp commitment to their organization's objectives, astutely identifying and capitalizing on opportunities as they arise, steadfastly refusing to accept the ordinary."
Read Steve Ozonian's HW Vanguard Award profile here