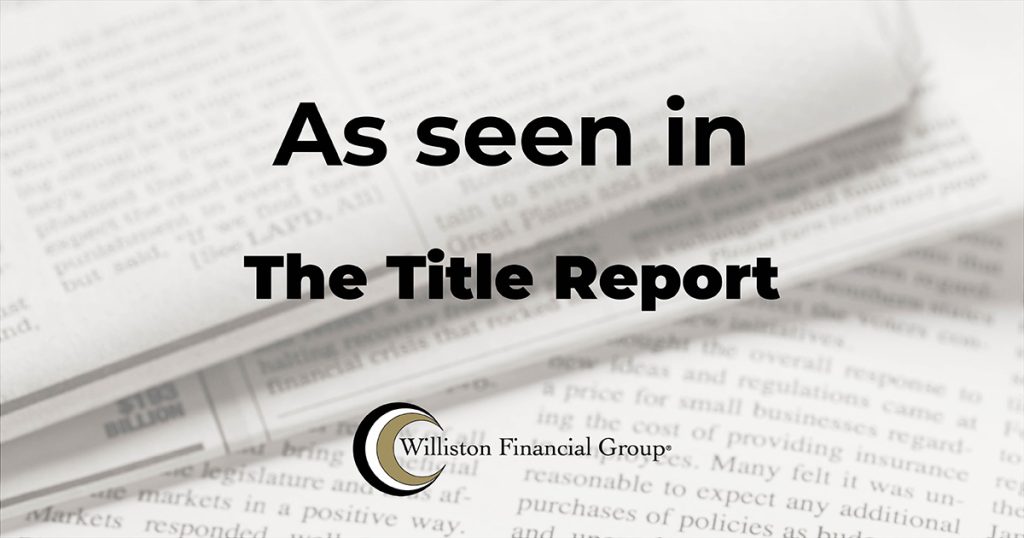 From its Marketing and Sales Block to affiliate company MyHome's MTD program, WFG delivers the resources partner agencies need to grow their businesses and increase sales intelligently.
WFG National Title Insurance Company (WFG) has taken a unique approach to supporting its title agents. In 2017, the company launched its Blocks program, offering its network of title agents direct access to the same services the national title underwriter uses within its direct operations. The program consists of six programs or "Blocks," each of which is available on an as-needed basis, at any time and in any combination, and without long-term or minimum commitments.
At its core, WFG's Marketing & Sales Block helps agents boost their market identity and hone their sales strategies by providing them with access to valuable resources, including:
A branded marketing content portal
Marketing and sales training
Personalized advice and support
Marketing resources
Many of the support services offered within the WFG Marketing & Sales Block are provided through MyHome, a Williston Financial Group Company™ (MyHome). In addition to being the company's technology arm, MyHome is home to a team of experts experienced in the specifics of marketing title services, mortgage lending services, and real estate called Marketing Technology Directors or MTDs. Through the MTD program, agents have access to direct assistance, as well as specific tutorials for a wide range of essential marketing needs. Title agents may access these resources by registering on the company's MyHome MTD website, mytitlenerds.com.