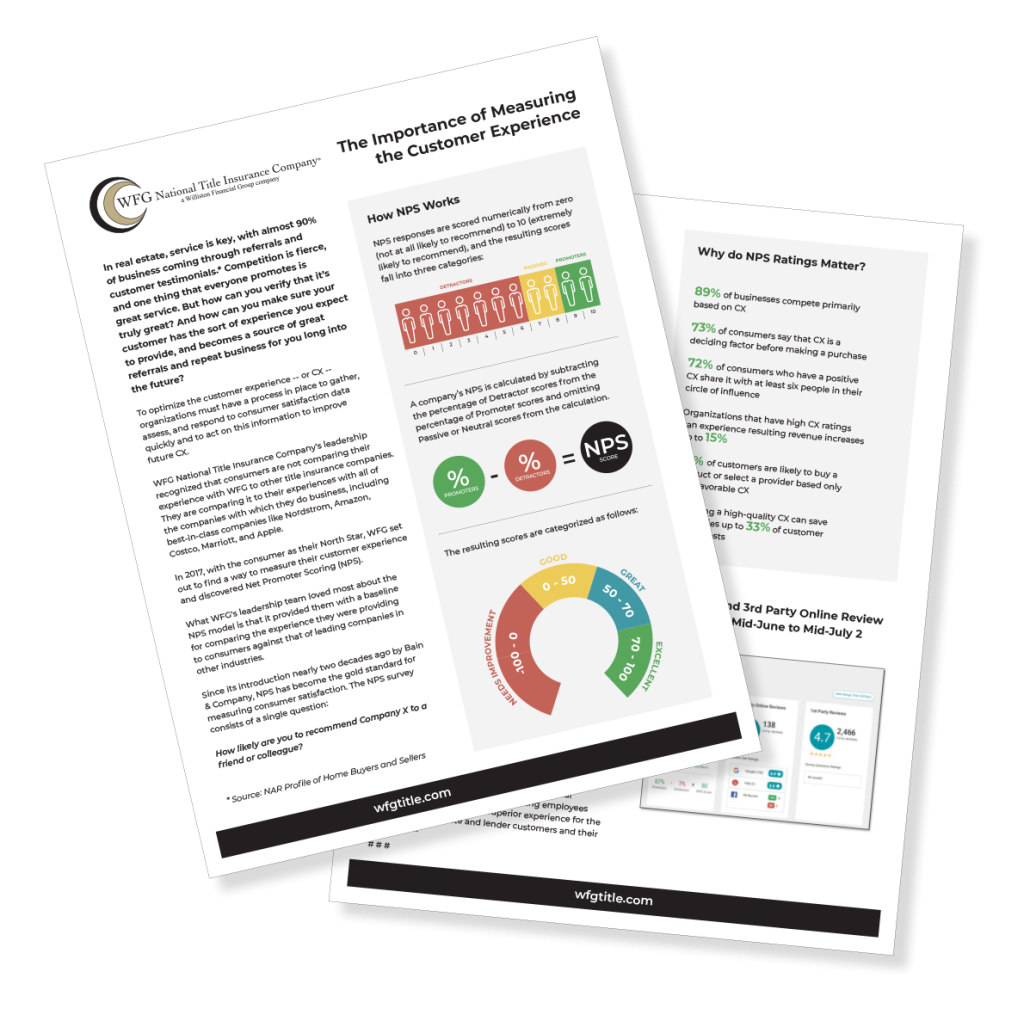 In real estate, service is key, with almost 90% of business coming through referrals and customer testimonials.* Competition is fierce, and one thing that everyone promotes is great service. But how can you verify that it's truly great? And how can you make sure your customer has the sort of experience you expect to provide, and becomes a source of great referrals and repeat business for you long into the future?
To optimize the customer experience — or CX — organizations must have a process in place to gather, assess, and respond to consumer satisfaction data quickly and to act on this information to improve future CX.
WFG National Title Insurance Company's leadership recognized that consumers are not comparing their experience with WFG to other title insurance companies. They are comparing it to their experiences with all of the companies with which they do business, including best-in-class companies like Nordstrom, Amazon, Costco, Marriott, and Apple.
In 2017, with the consumer as their North Star, WFG set out to find a way to measure their customer experience and discovered Net Promoter Scoring (NPS).
What WFG's leadership team loved most about the NPS model is that it provided them with a baseline for comparing the experience they were providing to consumers against that of leading companies in other industries.
Since its introduction nearly two decades ago by Bain & Company, NPS has become the gold standard for measuring consumer satisfaction. The NPS survey consists of a single question:
How likely are you to recommend Company X to a friend or colleague?
* Source: NAR Profile of Home Buyers and Sellers