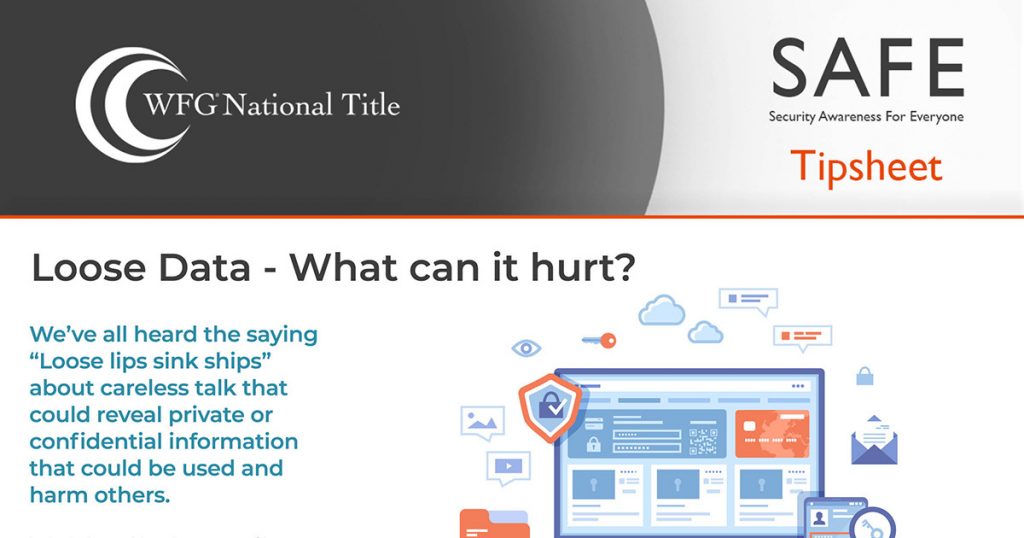 Life moves fast. There's so much information coming at us every day – through emails, texts, online apps, and paper. Sorting out important information from the junk or digital noise types of information might not be a priority, but it could leave you open to uncomfortable results if the data is ever lost or stolen.
It's about more than just getting organized.
It's about not being careless with your sensitive information or someone else's. It's about knowing what you have, where it is, and how you control access to it.
Check out the latest Tipsheet to find some simple steps to help control your loose data wherever you find it.