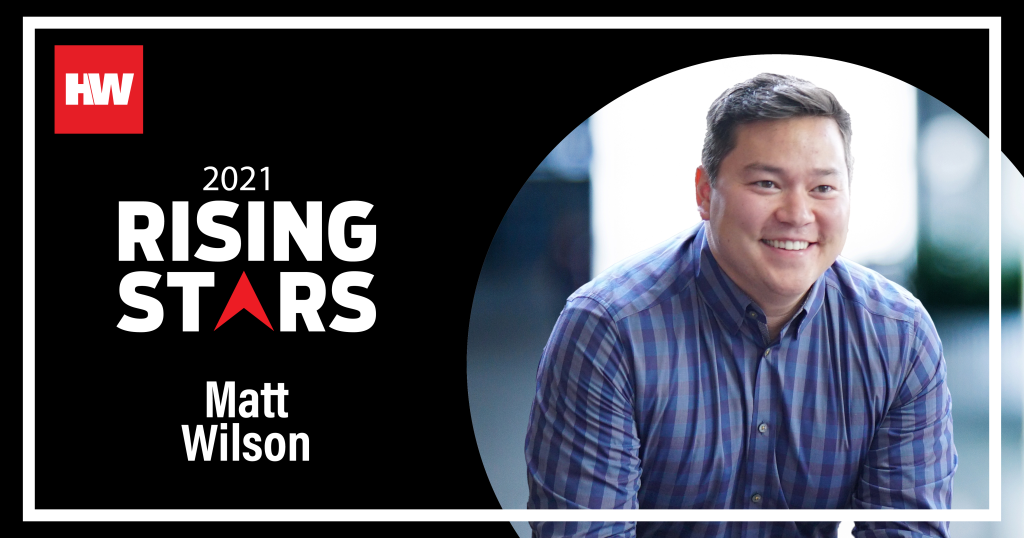 The 8th annual HousingWire 'Rising Stars' were announced on Tuesday, June 1 and among the 50 industry leaders under the age of 40 is Matt Wilson, VP of Product Development for WEST, a Williston Financial Group company.
Wilson and the others are being recognized for "shaping and driving the mortgage, real estate and fintech industries forward." He was chosen by HousingWire's Selection Committee based on his "professional achievements within the organization, contributions to the overall housing economy, community outreach, client impact and personal success."
According to HousingWire's Editor-in-Chief, Sarah Wheeler, Wilson is part of "an impressive group [whose] hard work and resiliency is evident in the success they brought to their companies during a year that started off with shut downs and ended up with record origination volume."
"Usually we think of Rising Stars as the future leaders of housing, but in many cases this year's winners are already leading in significant ways," Wheeler said.
Wilson and his team at WEST are focused on products that address the need for security, transparency, and greater efficiency in our increasingly virtual world. His background has given him a deep understanding of the processes and players in the mortgage and settlement services industries, where the opportunities for innovation and improvement reside.
In the last year, Wilson completed more than a half a dozen integrations, connecting WFG with title agents and their platforms, while also adding independent integrations to default service providers, trustees, lenders, and real estate agents.
This year, he deployed MyHome® Exchange, a new product under WFG's MyHome® brand.  It allows consumers to collaborate with WFG seamlessly, from the beginning of a transaction to the end, including electronically signing documents.  Using Wilson's expertise, WFG successfully deployed MyHome®, a series of online transactional dashboards, to keep consumers, real estate agents, title professionals, and mortgage lenders updated in real-time as to the status of the real estate transaction during the settlement process.