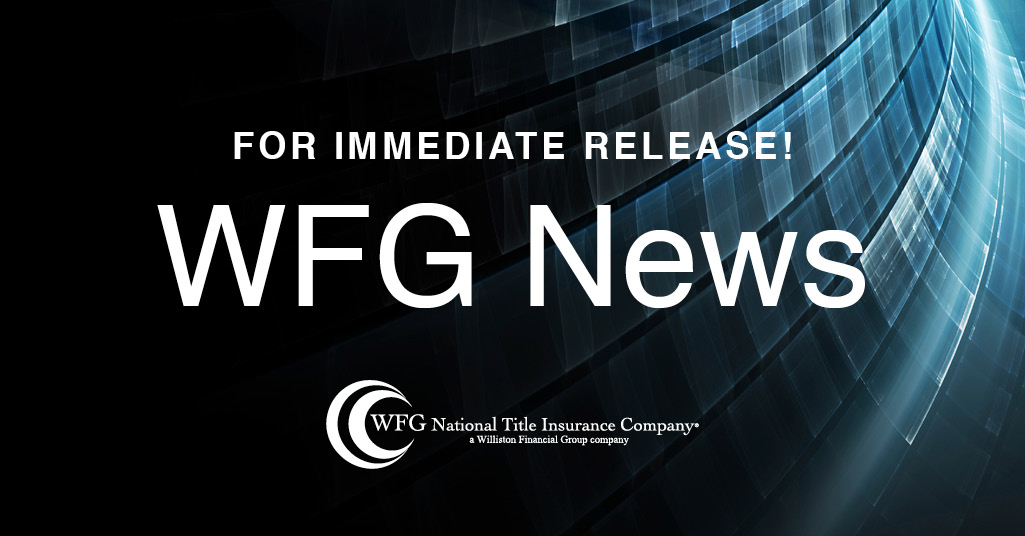 Portland, Ore., September 22, 2020 – Valutrust Solutions, LLC, one of the Williston Financial Group (WFG) family of innovative customer-focused companies, has announced that Brandon Melanese has joined the company as Vice President of Sales and Marketing.
"We are very excited to have Brandon join Valutrust in this newly created role," said Valutrust Solutions Co-Founder and President Sean Pyle. "In addition to his wealth of knowledge, including a thorough understanding of best practices and industry trends, he brings a remarkable track record of success delivering innovative solutions and outstanding service."
"My entire professional background has been in appraisal management, working with the largest players, as well as small, privately owned AMCs," Melanese said. "This unique understanding of how companies of every size approach valuation management enables me to provide just-right solutions for each of my clients."
Valutrust Solutions offers appraisal management services, with a nationwide roster of certified appraisers with local market expertise, as well as alternative valuation services, and advanced-technology-based property valuation solutions. The company's vendor management capabilities incorporate error-reducing, customizable technology that expedites the appraisal process, while making it more efficient. The rules-based valuation platform is powered by proprietary technology that ensures that each client's request is prioritized, receives the right valuation for the job, and moves forward intelligently based on well-defined criteria.
"The proprietary technology that Valutrust leverages for appraisal management is especially exciting for me," said Melanese, who has long been recognized as an expert in both traditional and alternative valuations. "My goal is to help Valutrust achieve significant growth by focusing exclusively on valuation sales, and by helping drive product and solution innovation to meet the evolving industry needs."
Melanese earned a BS in Business Administration from Capella University and a Masters from Walden University. He may be reached via email at bmelanese@valutrust.com or via phone at 619-944-7356. For more information regarding Valutrust, visit valutrust.com.
About Williston Financial Group
Williston Financial Group (WFG) is the Portland, Oregon-based parent company of several national title insurance and settlement services providers, including WFG Lender Services and WFG National Title Insurance Company, and national appraisal management company Valutrust Solutions. One of only six national underwriters, WFG achieved a national footprint faster than any title insurance provider in history. The WFG family of companies offers full-service title insurance and settlement services for use in residential and commercial mortgage and real estate transactions nationwide. For more information, visit www.WFGNationalTitle.com.
MEDIA CONTACT:
Darcy Patch
VP Marketing, Enterprise Solutions
dpatch@poweredbywest.com
714-305-0136